Rotating Kitchen Organizer
This innovative storage solution has a built in turntable that allows easy access to anything you put in it. Instead of reaching further into your fridge, just turn the caddy and bring the item to you. It's great for people who have bad backs and have a hard time reaching into a deep fridge or cabinet.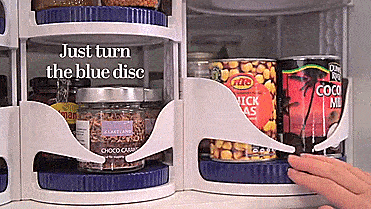 5 Reasons To Buy From Us.
5% Discount will be available upon checkout
---
Customer Reviews
5% Discount will be available upon checkout